As a fast growing district, there are many campus and student organizations that are raising funds for things above and beyond district budgeting. It is our goal to fairly promote each opportunity by utilizing this Fundraising HQ webpage. Only school affiliated organizations can submit fundraisers for posting. Approval is at the discretion of Royse City ISD. Please submit your request to communityrelations@rcisd.org. Include flyers, links and details in your request. Royse City ISD is not responsible for the sales or distribution of goods or services posted on this page.
RCHS CBI(Functional Academics) and RCTA (Royse City Transition Academy) will be selling treats for the special doggie in your life. Our business provides an opportunity to increase vocational and budgeting skills, to reinvest in our business, and to raise monies for community experiences. Each bag will contain 5 treats or 2 donuts for $5.
RC Texas Themed Spirit Flags
For a $50 donation to the Royse City ISD Education Foundation, you will receive this exclusive RC Texas Themed Spirit Flag Gift!
Boy Scout Troop 312 - Fresh Cut Christmas Trees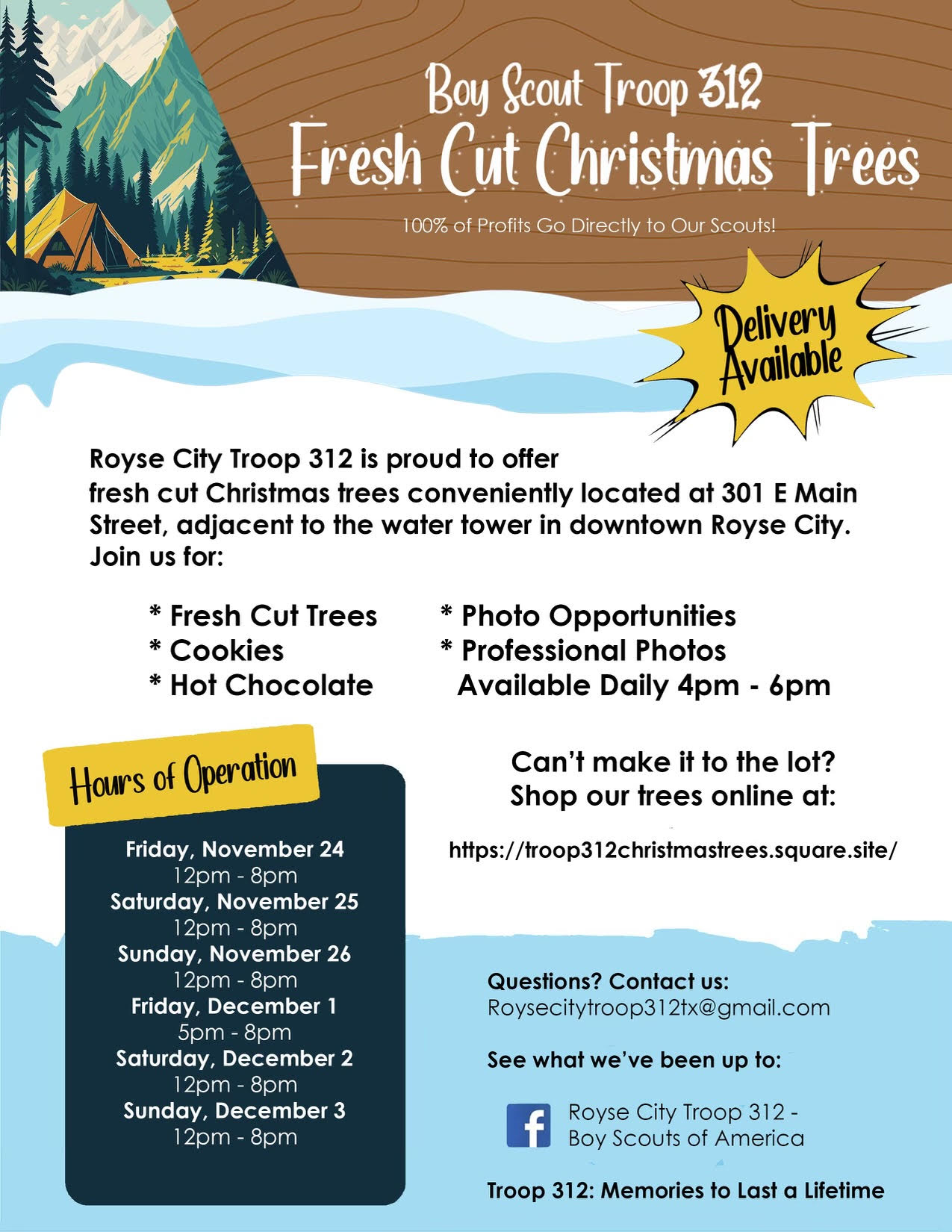 Email RoyseCityTroop312tx@gmail.com for more information.
Thank you for supporting the Royse City High School Choir. Funds raised will cover the rising costs of accompanist fees, student travel, social events, performance technology, and classroom resources. Thank you for helping make this the best year yet!